Jurnal Kebijakan Publik contains articles and scientific papers in the form of research and non-research results, both in government institutions or in the community. This journal focuses on the theoretical and practical study of public policy starting from the formulation, implementation, and evaluation of policies carried out by the government in dealing with the changing needs and demands of society. Therefore, the publication of this journal as a scientific media regarding issues of public policy, both in the form of legislation, legal government, regional regulations, policy government, and government programs and actions. The publication of this journal aims to disseminate theoretical and practical studies in the field of public policy throughout higher education, government institutions, non-governmental at the central, provincial, and city/district levels.
Jurnal Kebijakan Publik registered ISSN 1978-0680 (print) and 2655-5204 (online) and Published twice a year March and October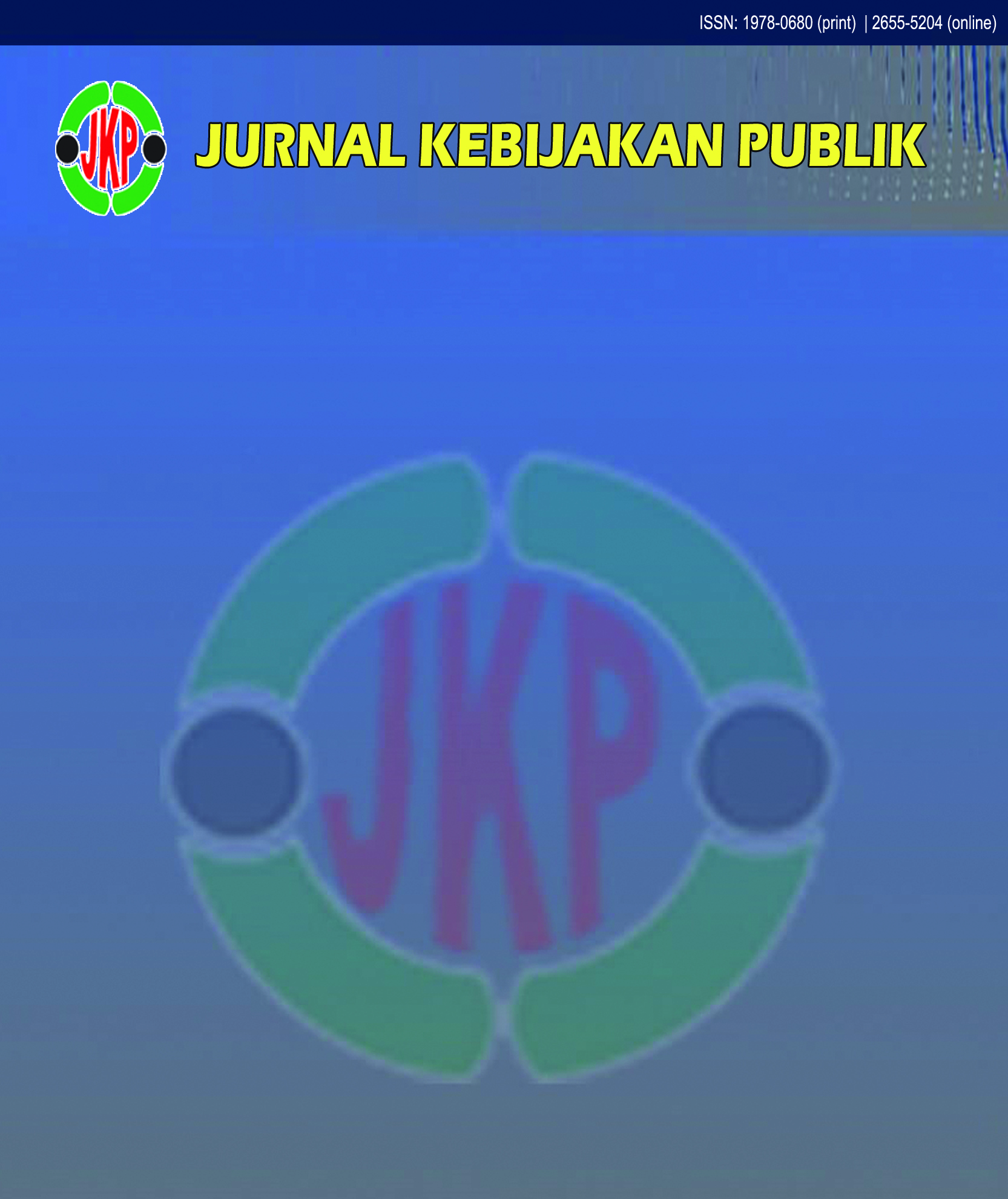 Jurnal Kebijakan Publik Indexed by:
Recommended Tools :
Colaboration with :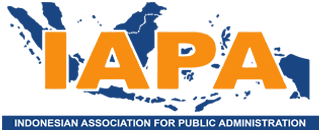 This work is licensed under a Creative Commons Attribution-ShareAlike 4.0 International License.
Vol 11, No 2 (2020)
Table of Contents
Articles
| | | |
| --- | --- | --- |
| | Naufal Fikhri Khairi, Jordan Aria Adibrata | 55-62 |
| | | |
| --- | --- | --- |
| | Sutri Destemi Elsi, Faizah Bafadhal, Rahman Ahmad | 71-76 |
| | | |
| --- | --- | --- |
| | Junita Ayu Ariesandi, Reiza Resita, Zulfitri Salsbabila | 77-82 |
| | | |
| --- | --- | --- |
| | Nurrizha Ayu Chaharani, Tri Putra Adi, Diba Latifa Hasmi | 83-88 |
| | | |
| --- | --- | --- |
| | Amalia Rahmadani Ilham, Seno Andri | 89-96 |
| | | |
| --- | --- | --- |
| | Laili Salamatul Khoiriyah, Muammar Alkadafi | 97-104 |
| | | |
| --- | --- | --- |
| | Widi Yaumul Fitri, Amara W. Wibowo, Dwiki Bagus Ariyanto | 105-112 |